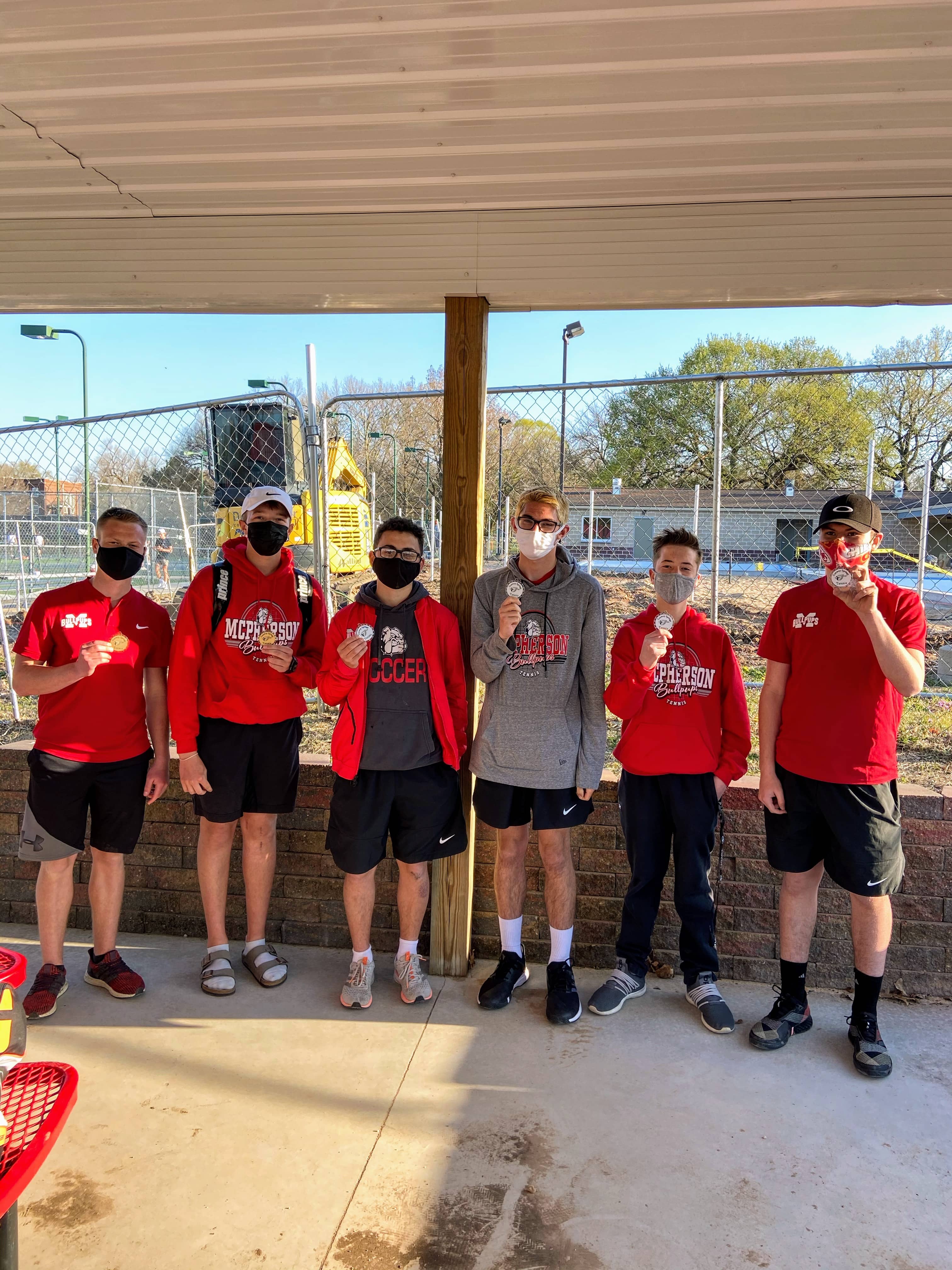 CONWAY SPRINGS – McPherson High's tennis team made the finals in all four divisions of the Conway Springs Invitational on Thursday, with the No. 1 doubles team of Conner Glazner and Brennan Gipson going 4-0 to take first.
The other MHS entrants were 3-1 for second place. According to MHS assistant coach Ricardo Sanchez, team scores had not been determined when the team left.
Ty Kraemer and Colson Hicks were second at No. 1 and 2 singles, respectively. The No. 2 doubles team of Connor Olson and Braden Razak also took second.
"The weather was definitely a lot better today in Conway Springs than earlier in the week," Sanchez said. "With five teams participating, all of the players got four matches in. Brennan and Conner led the way for the team playing outstanding tennis, winning all of their matches by 6-0 scores. As it's still pretty early in our season, many of our players are still trying to find what works best for their game. Today was a big step forward for many of them. Ty was able to beat a big-hitting Conway Springs player by placing the ball well and picking the right moments to be more aggressive. Connor and Braden were great at taking over the net in their matches to stay on the offensive. Colson was super-consistent from the baseline in his first tournament of the year. Everyone got valuable playing experience and can build upon what they did today moving forward this season."