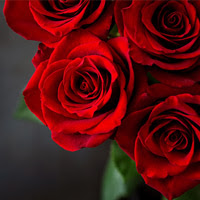 MOUNDRIDGE — LaNora Rose Decker, 80, of Moundridge, Kansas, passed away Thursday, April 29, 2021, at Moundridge Manor.  She was born October 17, 1940 in Galva, Kansas, the daughter of Alfred and Alice (Koehn) Decker.
She was a member of Church in God of Christ, Mennonite, DeRidder, Louisiana.
LaNora was a laundry assistant for Mercy Hospital in Moundridge and Grace Nursing Home in Livingston, California, for many years.
She is survived by her three sisters, Velma Schmidt, Lillian Schmidt, and Bonnie Jackson, all of DeRidder, Louisiana; brother, Fred (Lois) Decker of Scott City, Kansas; sisters-in-law, Bonnie Smith of Michigan, and Bonnie Decker of Brooksville, Mississippi; and many nieces and nephews.
LaNora was preceded in death by her parents; sister, Verda Smith; two brothers, Willie Joe Decker and Dennis Decker; and brothers-in-law, Arnold Smith, Orie Schmidt and Raymond Schmidt.
Funeral services and burial are pending in Louisiana and will be announced later.  Friends may call from 3 to 5 p.m., Friday, April 30, 2021, at Moundridge Funeral Home, Moundridge, Kansas.  Memorial contributions may be made to Moundridge Manor in care of Moundridge Funeral Home, PO Box 410, Moundridge, Kansas 67107.