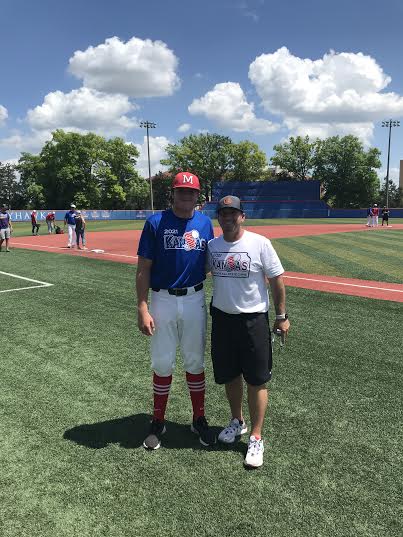 LAWRENCE – McPherson's Dylan Rinker closed his high school baseball career in style.
Rinker pitched an efficient 1-2-3 ninth inning on Wednesday in the Kansas Association of Baseball Coaches All-Star Game at the University of Kansas.
Rinker needed only 9 pitches to retire the side. His Blue team lost to the Reds, 10-6. This game was for those players who made first-team All-State by the KABC. Rinker will be continuing his career at Butler County in El Dorado.
Blue Valley Southwest's Ben Kudrna was picked for the game, but did not pitch as he's expected to be a first-round draft pick later this summer, according to McPherson coach Heath Gerstner. The 6-3 and 195-pounder reportedly tops out at 97 mph.
Little River's Jayden Garrison played for the Red team and went 1 for 2 with a single up the middle, while playing flawless in the field.