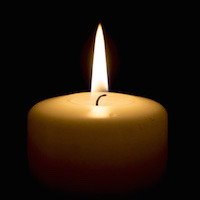 MOUNDRIDGE — Murray L. Stucky, 67, of rural Moundridge, passed away Saturday, July 24, 2021, at Hutchinson Regional Medical Center.  He was born October 30, 1953, in Newton, Kansas, the son of Marvin H. and Florene (Gehring) Stucky.
He graduated from Sterling College with a Bachelor's degree in Computer Science.  Murray was a computer programmer in Hutchinson, Kansas.
He is survived by his brother, Steve Stucky of Galva; sister, Charlotte Schmucker of Abbyville; nephew, Jonathan (Ericah) Schmucker; and great-nephews, Christian and Ethan Schmucker.
Murray was preceded in death by his parents; and brother-in-law, Larry Schmucker.
Arrangements are pending and will be announced later.