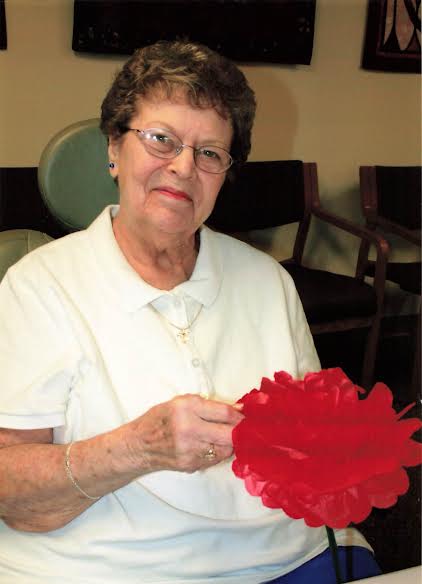 MOUNDRIDGE — Sharyn L. Thompson, 79, of Moundridge, KS and formerly of McPherson, KS and Overland Park, KS, passed away on Friday, July 23, 2021, at Pine Village, Moundridge.  She worked as an administrative assistant for Sprint in Overland Park, retiring in 2003.
Sharyn was born on December 26, 1941, in Kansas City, KS, the daughter of Melvin Alexander "Bud" and Betty Jean (Fenner) Bowers.  She graduated from Neodesha High School and Clark Business School, Topeka. On June 29, 1963, she was united in marriage to Harvey Lloyd Thompson at the First Christian Church in Neodesha, KS.  Two children were born to this union, Vickie and Steven.
She was a member of New Hope Evangelical Church, McPherson.  She enjoyed doing all sorts of crafts, such as knitting and crocheting to benefit many nonprofit organizations. Along with knitting and crocheting prayer shawls and blankets for premature babies, she knitted Afghans for all her children and grandchildren.  Sharyn loved dogs, and this trait has been passed down to many of her family members.
Survivors include: two children, Vickie van der Hoeven (Ian) of Canton, KS and Steven Thompson (Tammy) of Bishop, TX; five grandchildren, Matthew van der Hoeven (Kassidy), Ryan van der Hoeven (Lizzy), Alyssa Thompson (Vitaly), Caleb Green (Nicole), and Austin Thompson; six great-grandchildren, Henry, Gus, Aubrianne, Kinsley, Ethan, and Garrett; a brother-in-law, Pat Golay of Carthage, MO; and many extended family and friends.
She was preceded in death by her parents and a sister, Linda Golay.
Family will receive friends from 4 to 6 p.m., Friday, July 30, 2021, at Stockham Family Funeral Home.  A graveside service will be held at 10:30 a.m., Saturday, August 21, at Neodesha Cemetery (1900 North 12th St, Neodesha, KS 66757).
Memorial donations may be given to Pine Village or McPherson County K-9 Unit in care of Stockham Family Funeral Home, 205 North Chestnut, McPherson, KS 67460.  Personal condolences may be sent to the family at www.stockhamfamily.com.