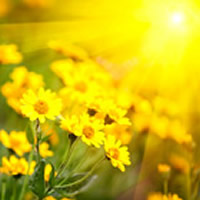 CANTON — Amber B. Unruh, 36, of Canton, Kansas, passed away Sunday, August 1, 2021, at her home after a two-year battle with cancer.  She was born January 20, 1985 in Moundridge, Kansas, the daughter of Arlis K. and Connie L. (Nightingale) Ratzlaff.
She attended Sunflower School and was a member of Suncrest Church of God in Christ, Mennonite in Galva, Kansas.
Amber was a devoted homemaker and a Certified Nurses' Assistant at the Moundridge Manor.
She was united in marriage to Maylon W. Unruh on August 5, 2012 at Lone Tree Mennonite Church in Galva, Kansas.  He survives of their home.
Other survivors include her sons, Wilson, age four and Merritt, age one, of their home; parents, Arlis and Connie (Nightingale) Ratzlaff of Canton; sister, Roxanne (Lyle) Ratzlaff, Galva; brother, Lamar (Karleen) Ratzlaff, Canton; mother and father-in-law, Kevin and Kayleen Unruh, Galva; brothers and sisters-in-law, Morgan and Emily Unruh, Galva, Jade and Karis Unruh, Canton; maternal grandmothers, Lois Nightingale and Twila Becker, both of Moundridge; and paternal grandmother, Mae Dean Unruh, Moundridge.
Amber was preceded in death by her paternal grandparents, Paul and Bernice Ratzlaff; maternal grandfathers, Dewey Nightingale and Arnold Becker; paternal grandfather Louis Unruh and a cousin, Warren Becker.
Funeral services will be held at 10:30 a.m., Thursday, August 5, 2021, at Lone Tree Church of God in Christ, Mennonite, Galva, Kansas.  Burial will follow in the Suncrest Church Cemetery, Galva.  Friends may call from 3 to 5 p.m., Wednesday, August 4, at Moundridge Funeral Home, with family greeting friends from 6:30 to 8 p.m., at the Suncrest Church.  Memorial contributions may be made to CPS – Rochester Unit and sent in care of Moundridge Funeral Home, PO Box 410, Moundridge, KS 67107.