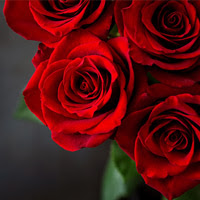 Michelle Ann "Shelly" Wiggins, 65, of McPherson, Kansas, passed away at 5:21 p.m., Friday, August 27, 2021 peacefully at Hays Medical Center, Hays, Kansas.
Shelly was born in McPherson, Kansas, on September 7, 1955, a daughter of Norman Lester and Alice Faye (Markham) Currier.
Shelly attended Washington Grade School, Park School, McPherson Junior High and graduated from McPherson High School, McPherson, Kansas in 1973. She then attended Sidney's School of Cosmotology, Hutchinson, Kansas.
Shelly was a member of the First Christian Church in McPherson.
Through the years Shelly worked as a hairdresser for Magic Mirror, co-owner of Grass Snatchers mowing service, co-owner of the Ritz Hair Salon, was a CNA for a private home health care facility for the elderly, she worked as a hostess for the Country Club, until she became owner and operator of Neighbor's Cafe', McPherson, Kansas for 24 happy years.
Shelly enjoyed the Kansas City Chiefs, golfing, her dogs, dancing, she loved music, baking, giving second chances to people, telling stories, hosting parties, hootie hoo's at Neighbors Cafe, loved spending time with her friends and family, especially her cafe' family.
Michelle Ann Currier was united in marriage to Cameron Wiggins on January 16, 1988, in McPherson, Kansas. This union established their first home together in McPherson.
She is survived by her loving and devoted husband Cameron  Wiggins, of McPherson, Kansas; her sister Debbie Sisson and her husband Steve, of Americus, Kansas and her brother Mark Currier, of Rose Hill, Kansas; other relatives, many nieces and nephews and a host of friends.
Shelly was preceded in death by her parents.
Visitation will be held on Friday, September 3, 2021, from 6 to 8 p.m. at the First Christian Church, McPherson, Kansas.
A funeral service will be held on Saturday, September 4, 2021, at 10:30 a.m. at the First Christian Church, McPherson, Kanas,  with Pastor Lynn Scott officiating. In Shelly's memory if you would like to wear Kansas Chiefs attire, please do so. Face coverings requested.
Burial will be at a later date.
Memorials are to the Shelly Wiggins Memorial Fund or McPherson Humane Society and they can be sent to Glidden-Ediger Funeral Home; 222 W. Euclid St., McPherson, Kansas 67460.