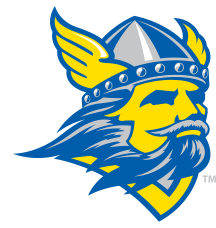 LINDSBORG – The Bethany College Swedes will be the last KCAC football team to play a game when they open their season Saturday night hosting nationally ranked Southwestern College, which is No. 25 in the country.
Kickoff at Anderson Stadium is 7 p.m. Bethany was the KCAC team on the bye week when conference play opened last week.
This is the Swedes' first of four straight games against teams currently ranked in the NAIA national poll, as their subsequent opponents are No. 21 Avila, No. 24 Kansas Wesleyan and No. 12 Bethel College.
The Swedes are coming off a 1-4 season under then-interim coach Tyrone Carter, who has had the "interim" label removed.
The Swedes may be among the youngest teams in the country. Of their roster of 102 players, 75 are freshmen and nearly half the starting lineup on Saturday will be players making their collegiate debut.
The Swedes will be trying to contain a Southwestern team that piled up a 41-13 victory over Ottawa, accumulating more than 500 yards of total offense. Returning quarterback Landon Barnes threw for 253 yards, while All-America candidate Keyshawn Wyatt rushed for 132 yards he's taken advantage of the free year to play a fifth season.
The Builders also have one of the most dynamic receivers in the country in Keyshawn Jones, who torched Ottawa for 124 yards and a pair of scores on 7 receptions, while namesake Andre Jones also is a terrific receiver.
Bethany is expected to be led by running back J.J. Allen, as he should be among the best in the KCAC. Defensively, linebacker Larry Hall should be a mainstay.
With so many unknowns, the Swedes are somewhat of a mystery team, as they opted out this past spring along with Saint Mary and McPherson College.