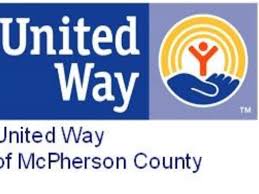 A conference to explore the needs and development of safe, affordable housing in the county will be held at the McPherson Community Building on Friday, October 1. It runs from 8 a.m. to 4 p.m.
The McPherson Housing Conference:  There's No Place Like Home is an outgrowth of community discussions held over the past year when housing needs exploded during the pandemic.  United Way volunteer Lara Vanderhoof convened a roundtable of local leaders to discuss housing issues, which resulted in organizing the conference.  "It was evident that we were in the midst of great need," said Vanderhoof, "and we thought we should gather people together to see what we can do to be more educated and informed on this issue."
The City of McPherson, the McPherson Housing Coalition and others have worked for many years to improve local housing conditions.  The housing coalition is currently building emergency shelter houses known as the Oak Harbor Cottages to provide relief to families at risk of being homeless.
McPherson Housing Coalition Executive Director Chris Goodson said the housing conference will have two tracks.  "The first track, is all about development," said Goodson.   "Say, I'm a developer, and I want to come in here and do a little bit of housing development. What does that look like and what's available in this community?"   Goodson said since the Housing Coalition represents all of McPherson County, "We want the communities to come together to see what programs are available."
The development side of the conference will feature representatives of communities throughout McPherson County to discuss their housing initiatives.  "We are going to have to figure out some ways to get some additional housing into our county," she said.
The other track, said Goodson, is aimed at nonprofits that want to learn more about housing issues and what's available for their clients.
The keynote speaker for the event will be Ryan Vincent, Executive Director of the Kansas Housing Resources Corporation, which has helped state residents with pandemic rental housing assistance.  Mike Zamrzla, Deputy State Director for U.S. Senator Jerry Moran, will open the conference.
The conference may be of interest to builders, developers, landlords, real estate agents, government officials, social service providers, educators, the faith community and other citizens who care about the future of housing in the county.
Registration for the conference is available online at www.Eventbrite.com and is listed under McPherson events.   Registration is $15 per person for the conference and that includes a box lunch.  A limited number of booths are available:  $30 for nonprofits including two lunches and $55 for businesses, also with two lunches.
Special thanks to United Way's community partners on this project: The City of McPherson, McPherson Chamber of Commerce, McPherson County Community Foundation, McPherson Housing Coalition, Mount Hope Sanctuary, Safehope and STEPMC.