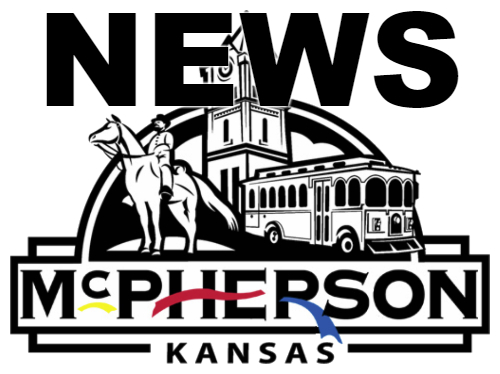 The two candidates for McPherson Mayor will be speaking at a public forum at 7 p.m. Thursday at Kansas Municipal Utilities, 2090 East Ave. A. All interested persons are invited to attend.
Mayor Tom Brown, seeking re-election, and McPherson businessman Luke Aichele will discuss topics important to the McPherson community.
The format will be question-and-answer as opposed to debate. Attendees will have the opportunity upon arrival and during the forum to write questions on cards for submission to the candidates. All questions from the audience will be screened for duplication, legibility and suitability for both candidates. The candidates will draw numbers to determine who will speak first, and both candidates will have 3 minutes for an opening statement. Candidates will then address the submitted questions, taking turns answering first. Each candidate will also be given the opportunity for a 2-minute closing statement.
For those unable to attend, the McPherson Chamber of Commerce has partnered with KNGL/KBBE Radio to broadcast the Mayoral Candidate Forum live on 96.7 FM-KBBE. The forum will also be available on the McPherson Chamber of Commerce Facebook Page. Questions will not be monitored on Facebook during the forum, so please reach out directly to the candidates to have your questions answered prior to election day.
Important dates to remember:
Voter Registration Deadline- October 12
Advance Voting Begins- October 13
General Election- November 2