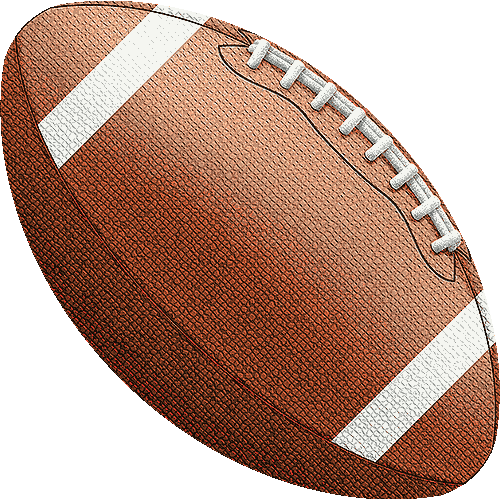 It's no surprise that McPherson area football teams Canton-Galva, Inman and Little River are off 2-0 starts as they are expected to go deep into the playoffs come November.
But few saw a 2-0 start for Smoky Valley coming.
The Vikings are a year removed from a 3-6 season and don't have great numbers in their senior class.
But maybe they are just too young to realize they're not supposed to be this good this early. The Vikings have won both of their games on the road and Friday they finally return home to take on Hillsboro, which also is 2-0.
"Hillsboro is very good.  Very balanced on offense with a great tailback and quarterback," Smoky Valley coach Tim Lambert said.
The Trojans were able to outlast a good Hesston team 25-14 last week, surviving 5 Swather possessions inside the 20 that produced 0 points.
Quarterback Matthew Potucek is a dynamic dual threat. He ran for 90 yards and a score last week and threw for another 131 and a score. Running back Jamari Harris ran for 74 yards and a touchdown.
The Vikings used a big second half last week for a 20-8 win over Haven, scoring all their points in the second half.
"We played a little better, but still have a long way to go," Lambert said. "Our passing game was 10 for 14 with a touchdown."
The Vikings need that passing game from quarterback Karson Pihl since they are so run-reliant. Justice Autry sped to 158 yards on 23 carries and scored twice last week, while battering ram Trystan Stambaugh added 72 on 16 tries.
It also was a big game for one of the few Smoky seniors, Haven Lysell-Stewart, as he caught 4 passes for 69 yards and a score, while leading the team in tackles.
The Vikings and Trojans engaged in a shootout last year, with Smoky prevailing 38-36.
Washington County at Canton-Galva
The Eagles actually have a week to prepare after having just a few hours last week as they picked up a game last Friday with Solomon in the afternoon after Rural Vista cancelled due to COVID.
But the lack of preparation made no difference as the Eagles needed only a half for a 54-6 victory.
"Finding out you're playing a varsity game at noon on Friday is not an ideal situation for any team, but it's the way things are right now," C-G coach Shelby Hoppes said. "I thought for having no weekly preparation for Solomon, we played pretty well. We had some injuries early in the game, which meant some young guys getting to play in their first varsity game. Our mentality is 'next man up' and those young guys went out and played with confidence and did a great job for us."
Tyson Struber caught 4 passes for 143 yards and 3 scores and Cason Mastre had 3 grabs for 65 yards and another TD as Garrett Maltbie threw for 219 yards and 4 scores.
Maltbie was the top rusher with 59 yards and a score, and Struber added a 40-yard rushing TD. Xavier Westbrook led the defense with 8 tackles, while Struber added 7.
"Offensively, we weren't as efficient in the passing game as we needed to be, and some of that has to do with not being able to prepare for the team were playing, but we missed on some throws that are usually easy completions for us," Hoppes said. "That being said, I was happy with the way we battled through that adversity and were able to finish drives. The big boys up front are taking steps in the right direction as well, and as they progress our run game will continue to get better and better. On the defensive side of the ball, it was a game full of adversity. We were down multiple starters and even some backups on that side and had some young guys step up in a big way. Sophomores Jayden Ediger, Lane McMannis and Wyatt Collins, along with junior Nick Evans, stepped in and played well at their positions. We needed senior Xavier Westbrook to bounce around between multiple positions Friday, some being positions he hasn't practiced at, and he did a good job handling all those responsibilities."
Washington County was thought to be a strong challenger last year going in, but the Eagles were a 48-0 winner.
"They are a big and physical team," Hoppes said. "Offensively they want to get downhill behind all that size, and defensively they play a wide set defensive front and they try and keep you from getting any outside run and force you to run to their size in the middle. The key will be to match their physicality on both sides of the ball which we didn't do a great job of against Solomon."
Sacred Heart at Inman
Maybe, just maybe, the 2-0 Teutons will get a bit of a push from Sacred Heart.
"Sacred Heart has played well in the first half of the first two games this season," Inman coach Lance Sawyer said.  "Offensively, they like to throw it and throw it deep. They feature their quarterback Evan Bogart. He runs well and has a good arm. His feature receiver is Michael Matteucci, who has speed on the outside.  We will need to be solid in our coverage this week to keep them out of the end zone. They got good size up front, averaging over 200 pounds on the offensive line."
The Teutons had been darn near perfect as last week they were a 68-0 winner over Ellinwood after pounding Trinity 52-0 in Week 1.
"I was pleased with the way we approached the game," Sawyer said. "We knew Ellinwood was in a rebuilding state and our guys still came out with a ton of energy.  We seem to be getting more physical each week and our younger guys are really starting to hit.  Our offensive line played well and our backs hit the holes fast."
What Sawyer is pleased about is that so many players are involved.
"Eli Brunk, Tanner Heckel and Kyler Konrade were dominate on both sides of the ball," Sawyer said. "Physically they set the tone early on.  Jace Doerksen played well, but since we only ran 18 total plays in the first half, he only got 1 opportunity to throw the ball.  Dawson Mannebach, Grant Thimmesch, Dominic Nuese-Rasmussen and Dawson McConnell controlled the line of scrimmage holding them to -50 yards in the 1st half. Kendyn Blank had some great runs as well (on 10 touches this season he has scored 5 TDs).  He is averaging 22.4 yards per carry."
The Teutons rolled to a 50-0 rout in last year's meeting.
Goessel at Little River
The 2-0 Redskins are coming off an emotional 14-6 victory over Clifton-Clyde in a battle of ranked teams and must avoid a letdown against the Bluejays.
"Sometimes you have to win ugly and that's what we did," LR coach Kevin Ayers aid. "Effort was there, just played a sloppy game. Too many penalties and missed assignments.  I didn't get us into the right play calls. We finding our offensive identity. Defense played extremely well in the second half.  Kaden Schafer made some big plays for us at defensive end."
The Redskins had little trouble with Goessel last year with a 64-18 rout, but Ayers is taking nothing for granted on Friday.
"Goessel puts a lot of athletes on the field that can run," Ayers said. "They are difficult to prepare for. They run multiple formations and make you defend the entire field."
Hesston at Pratt
The Swathers will try to bounce back from a "what-could-have-been" game as they lost 24-15 to Hillsboro despite dominating the game statistically.
"Friday was a gutsy performance by many of our players, in particular some of our reserves and No. 2 guys on the depth charts," Hesston coach Tyson Bauerle said. "We quickly found ourselves without both starting right tackles and without our starting running back. That changes quite a bit of the game plan, but our guys battled through that and we had the ball in Hillsboro territory with the clock winding down. All three of those guys were two-way players, so we had a lot of game reps for some guys that hadn't experienced that before. Our defense did a nice job of giving us the chance to come out on top."
Hudson Ferralez threw for 354 yards in defeat, while Brayden Schilling caught 13 for 127 and a score.
"Our offense wasn't clicking as well as we'd like to," Bauerle said. "We were still moving the ball, but could not punch it on numerous occasions. We'll need to clean that part up if we want any sort of success in the next few weeks. We just had too many negative plays.  Brayden Schilling had another stellar game on both offense and defense. He showed tremendous leadership when we needed big plays."
Pratt is off to a 2-0 start and will be no bargain on its home turf.
"Pratt has switched to the single-wing offense and they are currently rolling in that offense," Bauerle said. "They have a number of tough, physical running backs they can rotate through. Their defense is loaded with size and downhill linebackers."
Hesston won last year's game, 24-15.
Bennington at Moundridge
Fresh off their first victory of the year, 54-36 over Macksville, the 1-1 Wildcats will finally play before their home faithful.
"I was really happy with how we played," Moundridge coach Jeremiah Meeks said. "We were a little short-handed with 2  starters out, but we came out and played well. Still too many penalties that cost us a couple of drives, but we did better limiting turnovers. We threw the ball early and this opened up the running game. We did a good job of creating holes and really dominated in the second half. Defensively we tackled better and improved from Week 1, but we still have a ways to go."
Freshman quarterback Henry Hecox has played well beyond his years as last week he threw 3 TD passes for the second game in a row, to augment the workhorse running of Kase Ptacek, who slammed his way to 209 yards on 35 carries and 3 scores. Defensively, the Wildcats settled in during the fourth quarter to pull away.
"Our defensive and offensive lines played really well," Meeks said. "Brayden (Conquest) and Joaquin (Huff) played really well on the D-line. Kase ran the ball really well and Logan (Churchill) had a good game on both sides. We were down a couple of starters so we had to play another freshman at corner Kaiden Elmore, he played well and Garrett (Doherty) did a great job on both sides of the ball, setting our defense and playing well at wide receiver."
Bennington is off to a 2-0 start, defeating Wakefield and Washington County. But this may be the Bulldogs' toughest challenge.
"They use a ton of misdirection in their offense and bring back a bunch of starters from last year," Meeks said. "They do a good job of getting to the ball on defense and provide some looks that you don't normally see throughout the season."