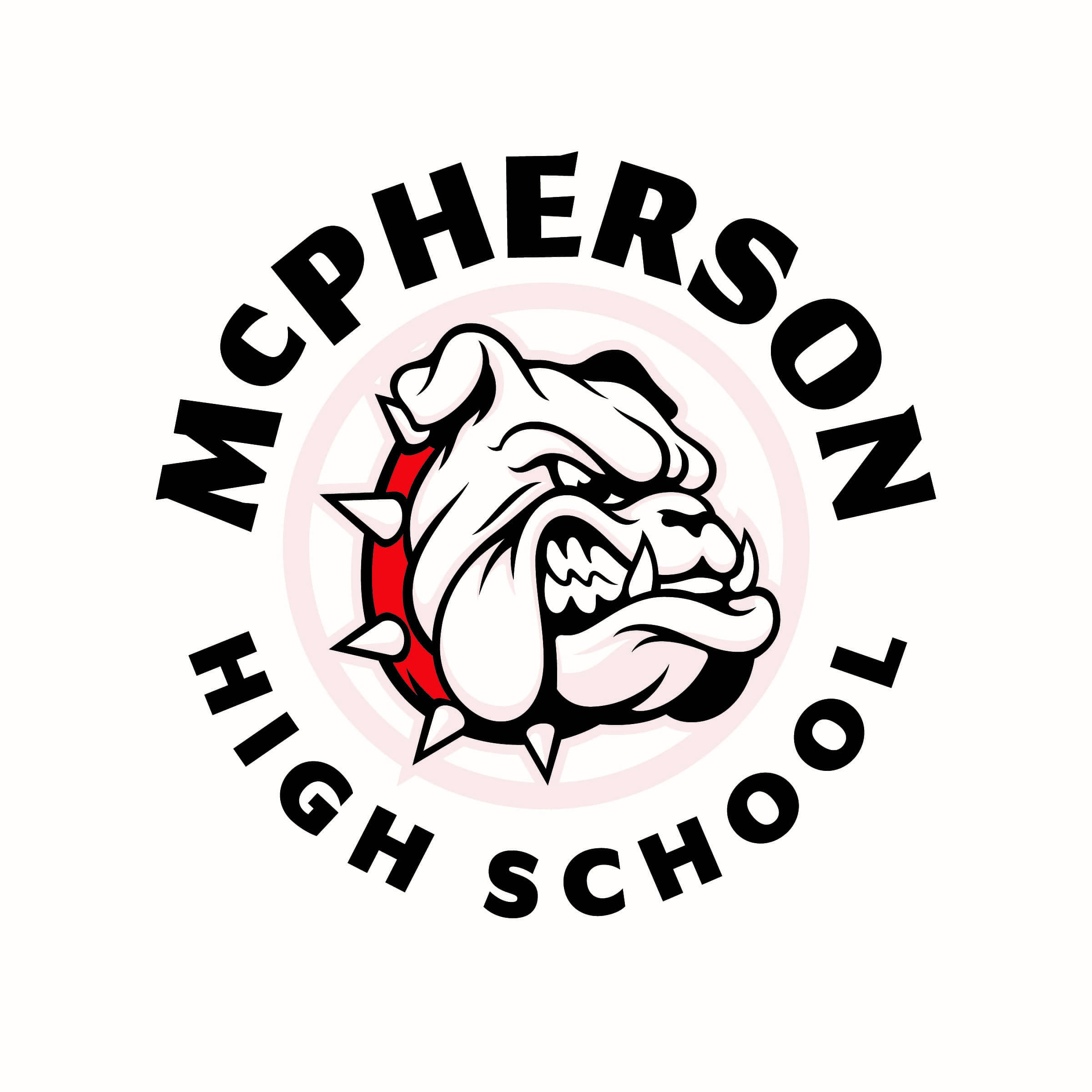 Interest in McPherson High wrestling has never been higher.
"We have a lot of kids that want to be a part of McPherson High School wrestling," said veteran MHS coach Doug Kretzer, entering his 11th year.  "We have 73 total kids on the team — 38 boys, 26 girls, 9 managers. I think this a direct reflection of our wrestling culture and tradition. Most schools seem to be struggling to get numbers, that's not the case here.  It will be a dogfight in our ranking matches just to be a varsity wrestler for MHS. We are going to have a lot of tough kids on JV. We should be tough in duals with these numbers, but we are going to need some kids to make the jump to the next level if we are going to make a run for the Top 10 in the state for both the boys and girls."
BOYS
After 4 straight years of producing a state champion, the Bullpups came up empty on the first-place podium last season.
MHS didn't suffer too many graduation hits as Kretzer fielded a young team that gained valuable experience.
Top returnees for the boys include Brock Burgess, Treyton Pelnar, Lorenzo Cruzen, Hayden Farley, Collin Pearson, Gavin Richardson, Eli Clarke, Landon Thompson, Caden Burris, Curtis Landrum, Conner McVicker, Carter Spotted-Elk and Skylar Lockard.
Unlike most years when the Top 16 advance to state, only 8 were taken last season. Burgess and Richardson were in the Top 16 and should be factors, while Pelnar has the best record among the returnees as he was 21-11.
The boys open the season Dec. 10 at Colby.
GIRLS
The Bullpups were the gold standard when girls wrestling first started in Kansas and now everyone is starting to catch up as many schools' rosters have gone from a smattering of competitors to filling many of the weights.
The blue-ribbon returnee for the girls is Holli Giddings, who was third in the state at 155 last year. Also back are Ame Hale, Braelynn Patterson, Arriana Gross, Shaylee Schultz, Hunter Wilson and Erin Kutina. Hale, Gross and Kutina were Top 16 wrestlers last year.
The girls open Dec. 4 hosting an invitational.
OVERALL
While there are some good freshmen who have moved up from the middle school, Kretzer said it's too early to tell how many will impact the lineup.
Kretzer, always a half-full instead of half-empty coach, is excited to get going.
"My staff is top-notch with Aaron Dibbens, Jerry Bowen, Kaden Kretzer and Ethan Fowler," he said. "There isn't a better Activities Director in the state in Shane Backhus, as he continues provide everything necessary for both teams to reach our goals both on and off the mat. The coaching staff is excited, the kids are excited, administration is excited. COVID was a mess last year and things seem to be getting back to 'more' normal.  Hopefully this continues. There is a lot of interest in wrestling here in McPherson, as they have about 60 kids out for the MMS team.  This is going to pay big dividends this year and in the future.  It's a great time to be a Bullpup wrestler."