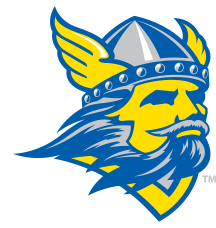 YORK, Neb. – Bethany College's basketball teams picked up a pair of key KCAC road wins on Tuesday as they swept York College.
As expected, the Swede women had little trouble with York with an 87-59 rout. Once the Swedes shook off the long trip, trailing 13-12 after a quarter, they set sail by scoring 54 points over the next 2 periods and closed the game strong with 21 more points.
Bethany improved to 3-0 in the KCAC and 7-2 overall as it's going to be a major player in the conference race.
Dodge City product Kisa Unruh, the early season favorite for KCAC Freshman of the Year, poured in 26 points, including 7 of 10 from 3-point. Sierra Kimbrough was the only other Swede in double figures with 11. Bethany lit it up, making 30 of 59 from the field, but more importantly knocked down 11 of 18 from 3-point.
The Swedes host McPherson College at 5 p.m. Saturday at Hahn Gym.
BETHANY MEN 84, YORK 79 – The Swedes are proving the pollsters wrong after being picked near the bottom before the season.
But Bethany is now 2-1 in the conference after giving coach Dan O'Dowd his first-ever win inside York's gym, always a tough place to play.
Bethany led 34-28 at half and both teams were on fire in the second half as they combined for 101 points. The Swedes were up by 3 points late in the game, 82-79, when York's Keyan Hoskin was fouled on a 3-point attempt, but missed all 3.
Bethany received 26 points and 12 rebounds from Solomon Clayton, 20 points from Dylan Smith, 13 from Dalton Smyres and 12 from Jalen Washington.
The Swedes, 6-3 overall, host McPherson College at 7 p.m. Saturday in a matchup of teams that are 2-1 in conference play.