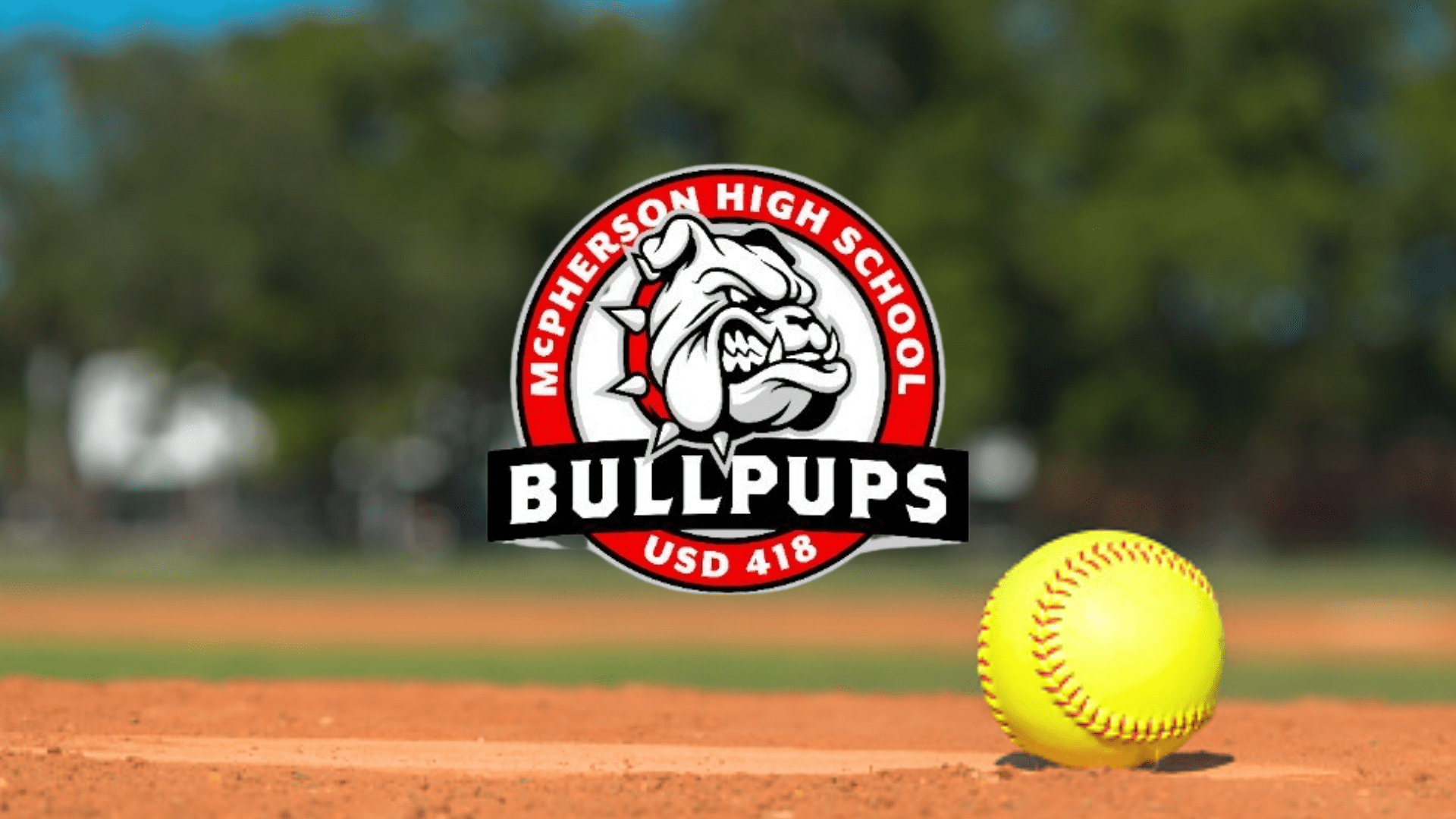 Winfield, Kan. – The McPherson High Softball team would find themselves on the board early and often, as they traveled to Winfield for their final road game of the regular season.
In Game 1, the Pups would score in every inning, opening with four runs in the first, providing Sophia Herrera an early lead, she would pitch two innings, as two runs would cross the plate in each inning, however none of those runs were earned. After clinging to a 5-4 lead, the Pups would score two in the third, and Coach Danica Fitzmorris would give the ball to Addison Chapman in the circle to go the rest of the way. Chapman would hold Winfield scoreless, not allowing a hit, the rest of the way.
The Pups would put the game out of reach late with a 4-run fifth, and 6-run sixth inning to win 18-4. Alex Romero would lead the Pups in Game 1, going 4 for 5 at the plate, with 3-RBI's. Haely Hagemann, Cameron Pelzel, Kelcy Bergstrom and Addison Chapman, all added three hits driving in RBI's. 
In Game 2, the Pups would score a run in the opening two innings, and would take a 2-1 lead after three innings. After a scoreless fourth inning, the Pups would bring in two in the fifth, but Winfield would continue to hang around, scoring one in the fifth. The Pups would lead 4-2, before another 6-run sixth inning would propel them late, and they would add three runs in the seventh to win 13-3. Haely Hagemann and Karter Alvord would contribute 3-RBI's, while Kelcy Begrstom and Addison Chapman would collect three hits.
MHS moves to 15-3 overall, and earned the league title. They  look to conclude the regular season undefeated against league opponents, as they will have a quick turnaround hosting El Dorado for Senior Day at Grant Sports Complex, with first pitch of the doubleheader set for 4 p.m.
Game 1 (20) MHS
B. Doile (0-5)
A. Chapman (3-5) 3 RBIs
H. Hagemann (3-5) RBI
K. Alvord (2-5) 3 RBIs
C. Pelzel (3-4) 3 RBIs, BB
K. Bergstrom (3-5) 2 RBIs
S. Herrera (0-5)
A. Romero (4-5) 3 RBIs
C. Clevenger (2-4) RBI
M. Paine (0-1)
C. Hubenett (CR)
Pitching:
S. Herrera 2.0 IP 3 H 4 R 0 ER 2 BB 2 SO
A. Chapman 4.0 IP 0 H 0 R 0 ER 2 BB 4 SO
Game 2 (15) MHS
B. Doile (2-5)
A. Chapman (3-5) RBI
H. Hagemann (1-5) 3 RBIs
K. Alvord (2-4) 3 RBIs
J. Fitzmorris (0-1)
C. Pelzel (1-3) 2 RBIs
M. Paine
S. Salmans (1-1) RBI
K. Bergstrom (3-4)
C. Hubenett (1-1) RBI
A. Romero (0-3) BB
O. Cheatham (0-4)
C. Clevenger (2-3) 2 RBIs
Pitching:
A. Herrera 4.2 IP 4 H 2 R 1 ER 1 BB 0 SO
A. Chapman 2.1 0 H 1 R 1 ER 2 BB 1 SO